The research teams belong to the "Université Nice Sophia Antipolis" (UNS) recently re-organized in "University Cote d'Azur" (UCA) and are located either in Nice or in the Sophia Antipolis technopole and campus (IPMC, INRIA).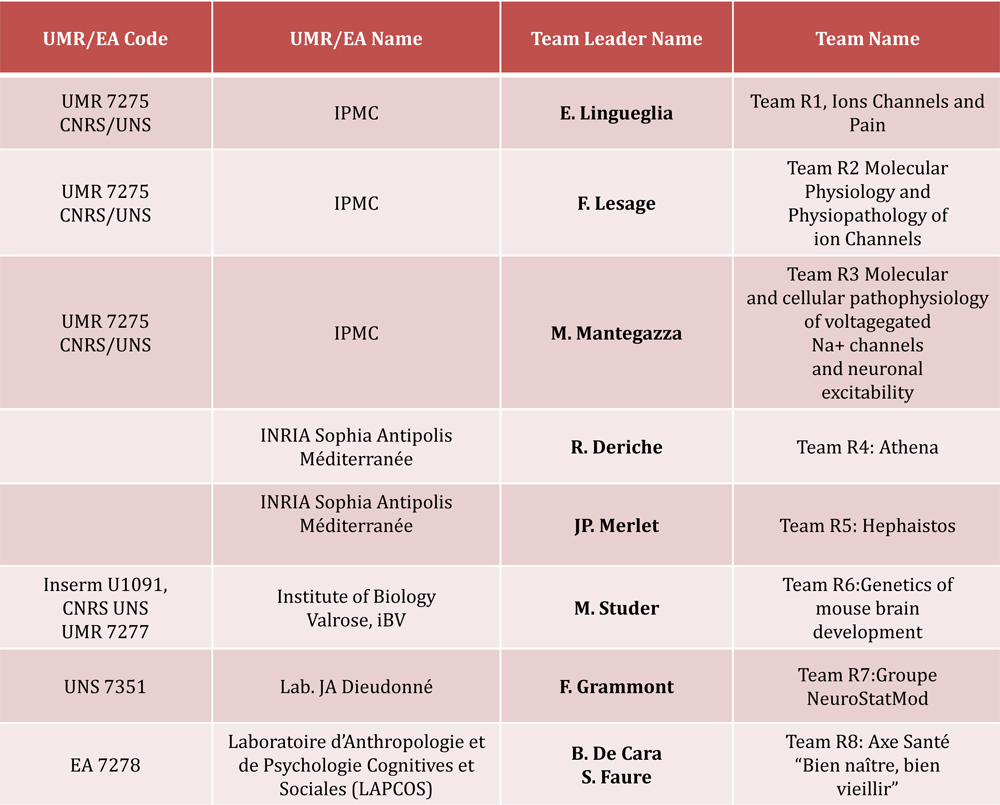 The research teams (R1-R3) of the "Institut de Pharmacologie Moléculaire et Cellulaire" (IPMC, Sophia Antipolis), are experts in ion channels involved in pain. They  provide biological inputs to understand the rCP physiopathology and mechanisms of treatment resistance and propose new pharmacological therapeutic solutions.
Teams expert in modeling (teams R1, R6 & R7) provide means to better understand the effects of the electrical stimulation of the nervous system on pain  transmission and modulation. New technological solutions to evaluate rCP patients or to develop new forms of rCP management are developed by the teams of INRIA Sophia Antipolis (team R5) and local industrial partners (Serviligne), before to be tested and used by the clinical teams.
The LAPCOS (team R8) gathers specialists in psychology and social behavior who provide their expertise for the evaluation of rCP patient's social and psychological context, favoring factors and consequences.