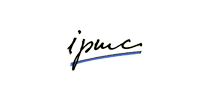 Dr Eric Lingueglia
Institut de Pharmacologie Moléculaire et Cellulaire
660 Route des Lucioles
SOPHIA ANTIPOLIS
06560 VALBONNE
Team Ion channel and pain
Chronic pain is a major health problem that substantially reduces quality of life, affecting about 20% of adults and up to 50% of the elders. However, currently approved analgesics are often associated with poor tolerability, low compliance due to side effects, and concerns over long-term safety and abuse potential. Most pain therapeutics approved in the last decade are just new formulations of existing drugs, in part because of poor understanding of the underlying pathophysiology. In this context, the discovery of new drug targets represents a real opportunity for developing new strategies against pain.
Acid-Sensing Ion Channels (ASICs), which form excitatory (depolarizing) cation channels activated by extracellular protons, and two pore domain background K+ channels (K2Ps), which form inhibitory (hyperpolarizing) potassium channels, are novel molecular targets for pain identified in recent years.
- Properties and regulation of ASIC channels - pathophysiological implications in pain (coordinator: E Deval).
- Pharmacology and structure/function relationships of ASIC channels (coordinator: E Lingueglia).
- Pathophysiology of K2P channels in pain (coordinator: J Noël).
---