This consortium assembled in INOVPAIN gathers the complementary and synergic competences and reaches the critical mass necessary to achieve our objectives:
to define and characterize refractory chronic pain patients
to understand the mechanisms and favoring factors of treatmentresistance
to develop and diffuse new pain evaluation tools, new drugs and new neuromodulation solutions
to improve the management and education of refractory chronic pain.
This FHU project is a unique opportunity to gather such consortium around the topic of chronic pain in our territory, and would allow us to promote more ambitious nation-wide or European projects.
It brings together the expertise of 6 clinical teams and 8 research teams.

Hospital facilities
Hospital facilities are distributed across the 3 University Hospitals (two in Nice, one in Marseille), and the "Centre Anti-Cancéreux Antoine Lacassagne" (CAL).

Academic research teams
The research teams belong to the "Université Nice Sophia Antipolis" (UNS) recently re-organized in "University Cote d'Azur" (UCA) and are located either in Nice or in the Sophia Antipolis technopole and campus (IPMC, INRIA).

Platforms and core facilities
The clinical – research interface benefits from interactions with several platforms located in Nice and Sophia Antipolis, and especially with the new Pasteur 2 hospital neuroimaging platform and operating theater.

Teaching activities
The clinical and research partners of INOVPAIN are regularly involved in numerous local, regional and national medical and non-medical teaching activities.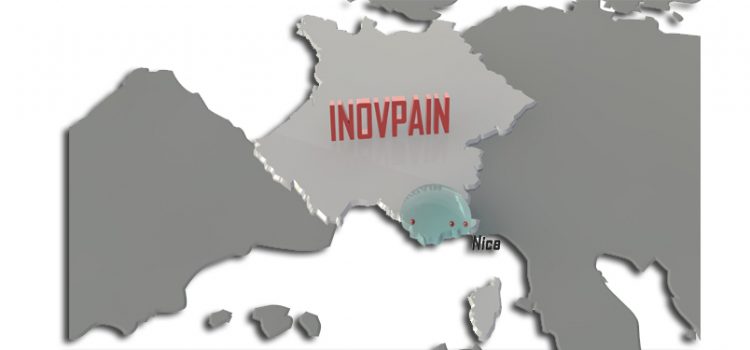 Inovpain represents a unique opportunity to gather together these clinical teams experts in refractory chronic pain management, research teams experts in ion channels, pain transmission processes, modeling or psychology, and industrial partners, in a common objective: to develop innovative solutions in the domain of refractory chronic pain, which includes new evaluation tools, new pharmacologic therapies and new surgical neuromodulation treatments.
---